Goldman Sachs Lynches LBRY
Before I start, I just want to say, this is going to be a progressive article. I will continue to update it over the next few days as I get more information. So bookmark it and keep checking back for each update.
*My views do not, in any shape or form, represent the views of LBRY Inc or anyone else.
LBRY Credits Delisting on Poloniex – Is it Really a Problem?
As you may or not may know, recently, Poloniex announced it was going to delist LBRY Credits (LBC) on its cryptocurrency exchange. For obvious reasons, this took everyone by surprise. Although it had been speculated by a few sharp eyed people within the LBRY community multiple times, due to low volume trading, and lack of marketing to drive coin adoption, these concerns were never taken seriously as a possible scenario, yet here we are today, with this now being a reality.
At the time of writing this, LBRY Inc have had no explanation about why Poloniex had chosen to delist LBRY Credits from its exchange. The founder and CEO of LBRY Inc, Jeremy Kaufman told me that he had recently received a personal "answer" from Jeremy Allaire, the founder of Circle Internet Financial Limited, the Goldman Sachs funded startup that owns Poloniex. Unfortunately, the answer was just a repeat of the FAQ's Jeremy had already received. "They have refused to say why", Jeremy said.
A little about me
I want to put a positive spin on the news that Poloniex will be delisting LBRY Credits, which is going to be hard, but let's give it a go. Stay with me on this and read to the end.
As some of you might know, I have been involved with LBRY for a number of years as senior customer/technical support, helping with app development, testing, debugging, and many other related LBRY services. I am also an investor in LBRY Credits. So when I see news like this, it affects me on multiple levels.
But I am not ignorant to issues that exist with LBRY/LBRY Credits. I can see where Poloniex is coming from, from one angle and maybe others too, but I am not convinced, given the current climate of cryptos and the potential LBRY has, that they are acting in good faith in this case. I'm wondering if there's more to this than meets the eye. Is this actually a political move, rather than a logical one? 
Let's take a closer look
If we look at other coins in the alt market, such as ByteCoin (BCN), which is a very shady project, hence why is forked off in to Moreno, which has very low trading volume which looks looks automated, and is literally almost at zero – you have to ask, why LBRY and not them?
Along with LBRY Credits, we also see Steem listed for delisting. In many ways, Steem, part of Steemit, is like LBRY, promoting freedom of speech. So is that a clue to the real motive?
No doubt, Poloniex will claim it's because of recent LBRY wallet issues, on top of low volume, and that this is costing them too much to operate. This may be true, but I remain sceptical that this would be the whole reason.
The whole alt crypto market is having a slump, not just LBRY. And what problems LBRY does have, are all short term and solvable issues. It hardly seems like a valid reason to delist one of the most active projects in the world of blockchain, with many big names actively using it, which we can see from our LBRYnomics Top 100 LBRY Channels
Was this Banking Politics?
It's no secret that Phoenix is, indirectly, the property of the massive banking empire of Goldman Sachs. And we know just how frightened [banks] are of blockchain technologies and cryptocurrencies or at the very least, ones that could compete against their own cryptocurrencies in the future. So it would be foolish not to consider that there maybe more to this than meets the eye. It's not the first time freedom of speech, blockchain based platforms have been  targeted by large corporate entities, if that is what this is.  
So why are LBRY Credits so important for LBRY?
We don't ignore the crypto side of things here at LBRY Social, we are firm believers in it. It's an integral part of the LBRY app and a great place to find new users who are already in the crypto scene, thus the perfect target audience who face no learning curve or issues with on and off ramps.
You can find out more about the hidden secrets of LBRY Credits here and why they are a lot more useful than most people realise.
Who already uses LBRY?
While the news of the delisting my seem depressing and negative, it's important not to forget that from the app side of things, everything is looking pretty good. LBRY already enjoys a whole host so notable users, from Alex Jones and Jordan Peterson, to David Pakman and Naomi Brockwell. See the below widgets I created for more.
The future is bright for LBRY despite this setback, with many more big stars soon to reach the platform. And with major advancement happening on LBRY TV, everything is looking nice and rosy.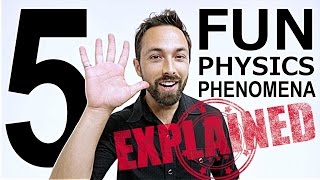 Veritasium
6.2m YouTube Subscribers
@veritasium
Alex Jones
Banned From Social Media
@AlexJonesChannel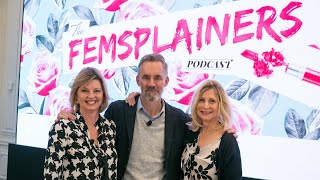 Jordan B Peterson
2.2m YouTube Subscribers
@JordanBPeterson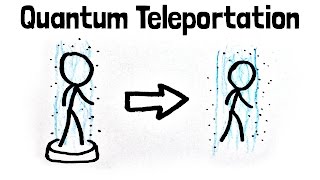 MinutePhysics
4.7m YouTube Subscribers
@MinutePhysics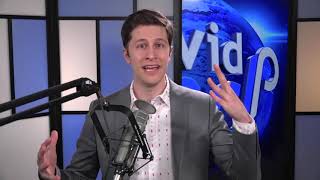 David Pakman
700k YouTube Subscribers
@davidpakman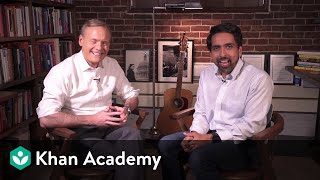 Khan Academy
5m YouTube Subscribers
@KhanAcademy
Timcast
477k YouTube Subscribers
@timcast
Redacted Tonight
206k YouTube Subscribers
@RedactedTonight
The Crowhouse
180k YouTube Subscribers
@thecrowhouse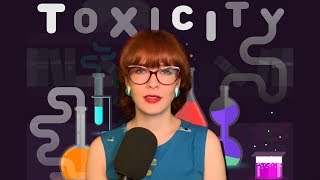 Naomi Brockwell
Rising Star
@NaomiBrockwell
What now, is that the end?
This isn't the end. This may just be the beginning of something new. We need to come together and come up with a plan to try and prevent this or at least minimise the damage if it can't be prevented.
I think the first part would be by first addressing any issues LBRY might have that could affect coin adoption. LBRY isn't perfect, far from it, but as a community we can help improve those areas, if we can highlight them and work together to fix them. LBRY is an open source, community project after all.
There are also many of us in the LBRY community, who have big contacts, including myself, which we can utilise to help gain momentum – if issues are fixed first of course, and in turn, help drive more app usage, thus create higher coin adoption.
So maybe this is a wake up call that can get us all acting. Let's voice our support for LBRY in our videos, our blogs and our word of mouth! It's also a great opportunity to buy some super cheap coins, which, if they were to rise in value to the levels they were last year, could buy you a luxury car, a nice house and a speedboat. Think positively and let the law of attraction take its course.
What are your views?
As time goes by, more information will come to light about why Poloniex took the decision to delist LBRY. At this point, we can only speculate the reasons why.
What do you think the reasons are. Do you agree with them, or do you think this is a bad decision? Leave your comments and ideas below and let's get this discussion going.
You can also join our LBRY Community forum here to talk to us directly.
Mark is a avid blockchain enthusiast, a consultant, a developer and designer.
Mark has studied a wide range of subjects including Micro Electronics, I.T. Statistics, Business Studies, Psychology and Multimedia.
With his diverse educational background Mark has been able to work in key positions, including along side the Dulux Managing Director as a Business Analyst at their head office in the UK and as the lead Developer/Designer for Styles&Wood Group PLC.
Mark has run his own company as an online consultant for several years, working with bluechip and recognised clients, helping them build successful online presence and improving their brands.